Owner Resources
Information You Need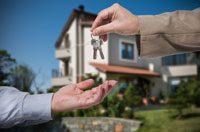 At Qwest Property Management, we treat your home as our own. We offer a wide range of property management services to fit your needs as a landlord or home owner, and tailor our services to ensure that you have the highest level of service for your home.
Resources & Tools
Have a Question?
Frequently Asked Questions
How often will my Grand Rapids Rental Property be inspected?
We administer move-in and move-out property condition reviews with video documentation. We conduct a walkthrough of the property approximately 90-day in advance of the residents lease expiration for assessment and review. Additionally we change furnace filters 2-4 times per year and if the residents have pets we conduct two pet reviews per 12-month lease. Our contractors are also trained to report back to management any concerns regarding the property or residents when they are on-site. And, unlike many of our competitors, all of the aforementioned reviews or assessments are apart of our management services included in the monthly management fee. You will not be charged an additional fee for an "Annual Inspection".
View More
Areas We Serve
Forest Hills
Cascade
Caledonia
Rockford
Plainfield Twp.
Grand Rapids Twp.
Standale
Grandville
Cutlerville
Kellogsville
Sparta
Alpine Twp.
Comstock Park
Byron Center
Jenison
East Grand Rapids
Lowell