Owner Resources
Information You Need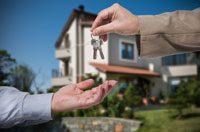 At Qwest Property Management, we treat your home as our own. We offer a wide range of property management services to fit your needs as a landlord or home owner, and tailor our services to ensure that you have the highest level of service for your home.
Resources & Tools
Have a Question?
Frequently Asked Questions
Why Choose Qwest Property Management?
In a word, "Experience!" Qwest Property Management is one of the oldest residential property Management Companies in Grand Rapids with over 30 plus years of combined property management experience. For a landlord or investor who is considering to hire a property management company, we cannot overemphasize how important it is to hire a company with experience. Grand Rapids has seen tremendous growth in the property management industry over the last 10 years and it seems there are new management companies starting all the time. When you choose a doctor, lawyer, financial planner or CPA, it is wise to hire one with experience. The same level of care and consideration should be taken when hiring a property manager as well.
Additionally, we provide our clients and tenants with best-in-class customer service. 99% of our clients stay with us until they either sell or move back into their property. Click here to view testimonials from both our clients and tenants.
If you would like to own rental property and build long-term wealth, but have little interest in the headaches associated with being a landlord. Then Qwest Property Management is your best option. We specialize in offering our clients a turn-key, hands off and hassle free solution for those owners who prefer to only be involved with the most important matters relating to the management and leasing of their properties.
View More
Areas We Serve
Forest Hills
Cascade
Caledonia
Rockford
Plainfield Twp.
Grand Rapids Twp.
Standale
Grandville
Cutlerville
Kellogsville
Sparta
Alpine Twp.
Comstock Park
Byron Center
Jenison
East Grand Rapids
Lowell