Owner Resources
Information You Need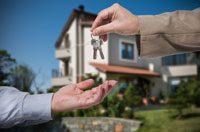 At Qwest Property Management, we treat your home as our own. We offer a wide range of property management services to fit your needs as a landlord or home owner, and tailor our services to ensure that you have the highest level of service for your home.
Resources & Tools
Have a Question?
Frequently Asked Questions
Do you charge an extra fee if you need to evict a tenant?
No. Qwest Property Management does not charge any additional fees for the eviction process. We consider the coordination of these events to be included in the monthly management fee. However, any court costs, process server fees, or attorney fees are treated like any other expense to the property.
View More
Areas We Serve
Forest Hills
Cascade
Caledonia
Rockford
Plainfield Twp.
Grand Rapids Twp.
Standale
Grandville
Cutlerville
Kellogsville
Sparta
Alpine Twp.
Comstock Park
Byron Center
Jenison
East Grand Rapids
Lowell