Owner Resources
Information You Need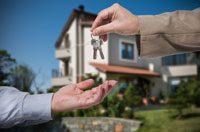 At Qwest Property Management, we treat your home as our own. We offer a wide range of property management services to fit your needs as a landlord or home owner, and tailor our services to ensure that you have the highest level of service for your home.
Resources & Tools
Have a Question?
Frequently Asked Questions
How long does it take to lease my Grand Rapids Rental Property?
While each property is different, many factors come into play when marketing a property for rent. Quick turnovers are important as vacancies are expensive. But, we are also committed to filling our units with quality residents. This is why we generally begin the marketing process during the last 30-days of the current residents lease. By pre-leasing the unit we'll typically have new residents approved and lined up to move in soon after the existing residents lease expires. It is rare that vacancies go longer than 30-days.
View More
Areas We Serve
Forest Hills
Cascade
Caledonia
Rockford
Plainfield Twp.
Grand Rapids Twp.
Standale
Grandville
Cutlerville
Kellogsville
Sparta
Alpine Twp.
Comstock Park
Byron Center
Jenison
East Grand Rapids
Lowell