Owner Resources
Information You Need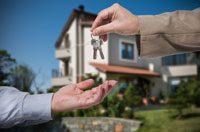 At Qwest Property Management, we treat your home as our own. We offer a wide range of property management services to fit your needs as a landlord or home owner, and tailor our services to ensure that you have the highest level of service for your home.
Resources & Tools
Have a Question?
Frequently Asked Questions
How are maintenance and repairs handled?
We cannot overemphasize how important proper maintenance execution and controlling costs are to your success as a landlord/investor. Many of our clients started out working with other Grand Rapids Property Management Companies prior to hiring Qwest Property Management. They found themselves unsatisfied simply because other management companies maintenance costs are too expensive. Unfortunately this is not something you will discover during the interviewing process, but will come to light once repairs are necessary to your property. The problem is the majority of Grand Rapids Property Management Companies will either have their own in-house maintenance division or they will sub contract maintenance and repairs and then add a surcharge to the contractors invoice. The owner is the billed for the up charged amount. At Qwest Property Management we do not have an in-house maintenance company and we do not add a surcharge to contractor's invoices. Therefore, at Qwest Property Management you are only charged for the contractors invoiced amount.
View More
Areas We Serve
Forest Hills
Cascade
Caledonia
Rockford
Plainfield Twp.
Grand Rapids Twp.
Standale
Grandville
Cutlerville
Kellogsville
Sparta
Alpine Twp.
Comstock Park
Byron Center
Jenison
East Grand Rapids
Lowell