Grand Rapids Real Estate Services
We can help with all of your Grand Rapids Real Estate needs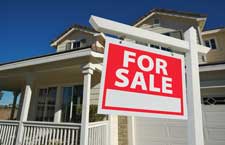 We offer a full range of real estate services tailored to you as an investor or homeowner. We have an extensive portfolio of single family homes, townhouses and condos in the Grand Rapids area.
Featured ListingsProperty Search
Residential Property Buyers
On the buyers side we have experience in new home and existing home sales, as well as experience helping the investor. We believe the buying process should be about finding the right home.
Sellers of Residential Property
We offer full service sales assistance and can advise on sales price, staging your home and educating you on what can be expected in regards to offers in today's sales market.
Inquire About Our Services
Areas We Serve
Grand Rapids
Kentwood
Wyoming
Walker
Ada
Forest Hills
Cascade
Caledonia
Rockford
Plainfield Twp.
Grand Rapids Twp.
Standale
Grandville
Cutlerville
Kellogsville
Sparta
Alpine Twp.
Comstock Park
Byron Center
Jenison
East Grand Rapids
Lowell