When you're reviewing applications and screening people interested in your property, you're looking for the perfect tenant. Today, we're talking about what kind of information you need to make the right decision.
Provide a Strong Application
First, you need to have a solid application. Your application should gather all the information you need to perform background checks on potential tenants. This includes the normal stuff like the applicant's name, social security number, and birthdate. You also want a current address and a previous address. Ask for employment information and find out how long the applicant has been employed. You might want to set a standard that says a tenant must have been on the job for at least six months, unless they came from a previous job with no gaps in employment. You want it to make sense.
Verify Income
We recommend that a tenant earns at least three times the amount of monthly rent. Remember that tenants have other bills, like food, utilities, insurance, car payments, and clothes. So you don't want to rent to someone who will spend more than a third of their income on rent. It's unlikely they'll be able to keep that obligation current.
Check Rental History
Talk to current and previous landlords. Make an effort here and talk to those landlords. Ask to see the ledger so you have a documented record of on-time rental payments. Late payers are always late payers. You might be okay with that because you like collecting late fees, but we want to get rent on time. We also want a tenant who takes care of the property and is respectful to neighbors and other tenants. Make sure you check for prior evictions as well.
Perform a Credit Check
When employment, income, and rental histories check out, the next step is a credit check. Red flags include balances owed to utility companies. We don't accept tenants who are in debt to energy, gas, or water companies. Landlord collections are also unacceptable. Even if the applicant owes a landlord from 10 years ago money, we don't accept things happen. If someone went through a divorce or had a medical issue and got evicted, that's understandable. But as a tenant, you need to pay that landlord back. So we don't accept anyone who has outstanding landlord debts from the past.
Conduct a Criminal Check
The final step of the eviction process is the criminal check. HUD has passed new guidelines, and you cannot have a blanket policy of not renting to criminals. If you're not familiar with these rules, educate yourself on fair housing, or talk to an attorney or a property manager. Don't use arrest records because arrested people have not necessarily been convicted. When you do uncover a conviction in a criminal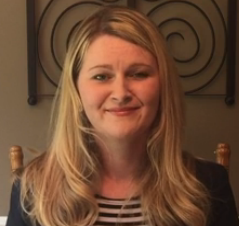 background check, decide if it's a good reason not to rent to the applicant. Someone charged with marijuana possession 25 years ago may have great credit, solid employment, and excellent landlord references.
When you have good tenants in place, you can minimize what you have to do with that property. Reduce your risk and choose the best tenant possible. If you have any questions, please don't hesitate to contact us at Qwest Property Management in Grand Rapids, MI.